I wanted to send you guys over to my friend Amy's blog. She's hosting a GIVEAWAY this week for one of my customized pencil drawings- just in time for the holidays!!! There's lots of ways to enter!!
Click here for details.
~Em
GOOD LUCK!
lots of updates…
I'm sure you guys know from my last post that I've moved.
Well, here are loads of updates…
OH, AND WE'RE IN THE PROCESS OF RE-DESIGNING MY NEW WEBSITE! *squeal*
I'll keep you guys updated on that!
Love,
Em
What? Christmas already?
No, not really. *sigh*
BUT I am starting to take commission orders for the upcoming holidays! With that, I'm offering 10% off to all my readers!
If you'd like a portrait done of your babies, family member, pets, etc, please contact me and we'll discuss ideas and details!
emilyroeart at gmail dot com
This makes the perfect unique gift that would be cherished for generations to come!
I use professional oil paints on linen canvas (8x10 and larger). Linen canvas has a museum shelf-life, so you're really getting a piece that will withstand the test of time. After your painting is dry, I apply a coat of varnish to seal in the color, and it adds protection against the sun's rays and adds a nice smooth shine.
If you OR anyone you know, would love a custom portrait, PLEASE SPREAD THE WORD and they'll receive 10% off as well!
Much Love,
Em
Autumn kick-off.
September 1, 2010
Krysta excitedly woke up saying, "MOM, TODAY IS THE FIRST DAY OF SEPTEMBER! I CAN'T BELIEVE IT!" Yes it is! Autumn is knocking at our front door and I'm ecstatically letting it in. This is OUR season. Our favorite season. And we're soaking up every moment of it.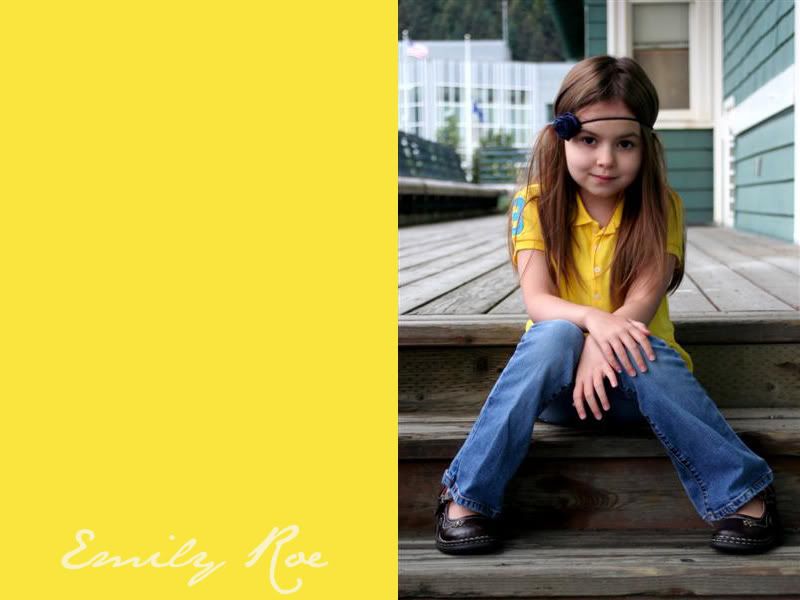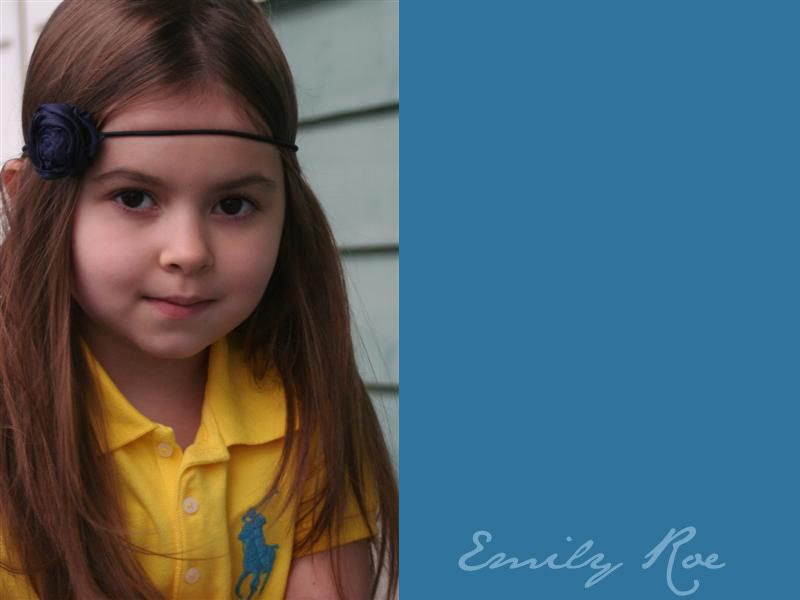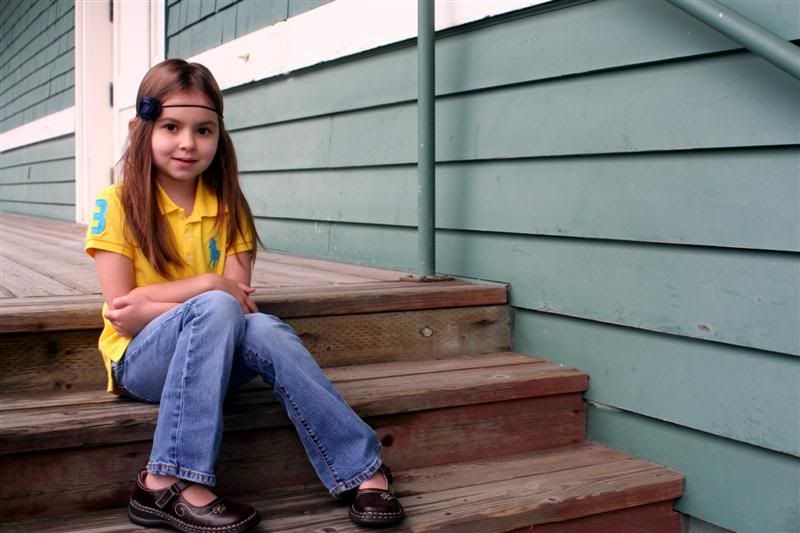 To kick things off, Ron and I met for a breakfast date at Kaladi Brothers, because nothing says "autumn" like Alaskan-Style Chai Tea and poppy-seed and almond muffins. *Photos brought to you by my blackberry*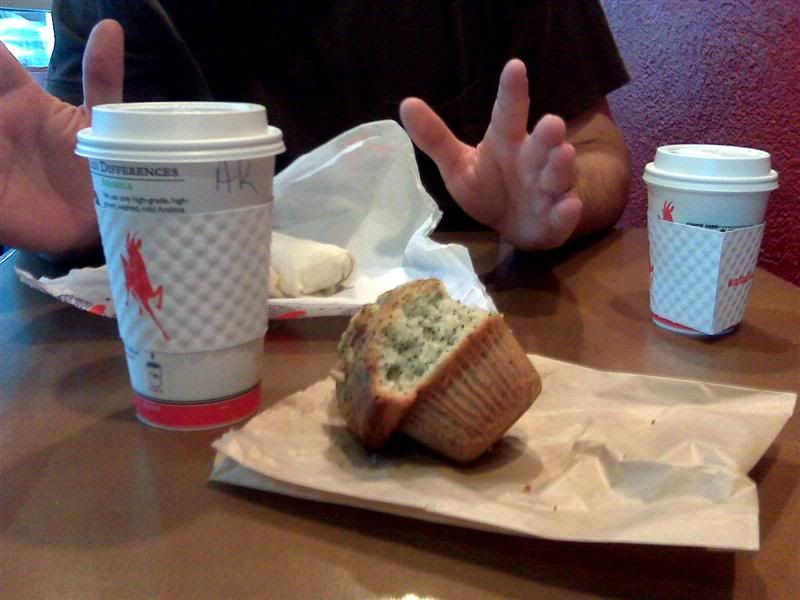 Our lives can get so hectic sometimes. I love it when we can kick back and catch-up on the latest comings and goings, especially before the day really begins. It's like getting that little note in your lunchbox from your mom saying, "I love you", it puts an extra pep in your step. When days begin like that, you know it's going to be a good one. And a good one it was- my typical Wednesday felt like a Friday, and that is something to smile about. *Photos brought to you by my blackberry*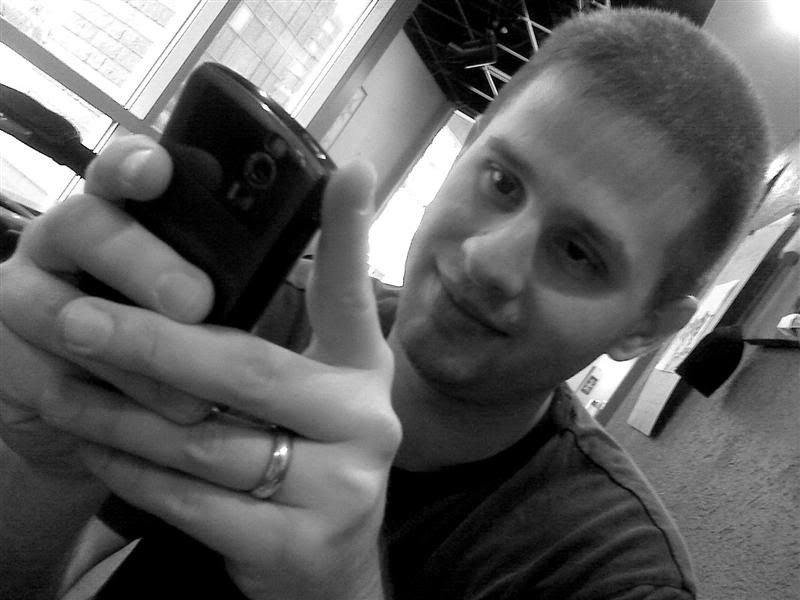 With autumn here, I'm nostalgically reminiscing through old pictures of Krysta pumpkin picking, navigating through corn mazes, with chrysanthemums, in a huge pile of golden leaves, you name it. I'm over-joyed that this bountiful season is back and I can't wait to experience it this time with double the love of my two babies.




Since this is Will's first Fall Season, I want to show him everything, for him to experience all that this glorious time of year has to offer; to breathe in the crisp autumn air, to crush amber-colored leaves in the palms of his hands, to savor the taste of pumpkin, to smell hearty homemade foods, such as roast beef with sage, yeast rolls, and apple cider.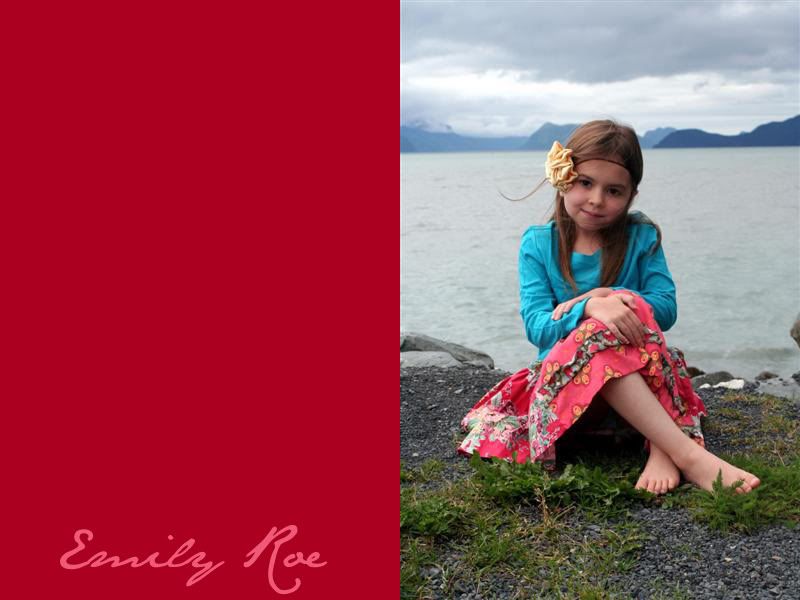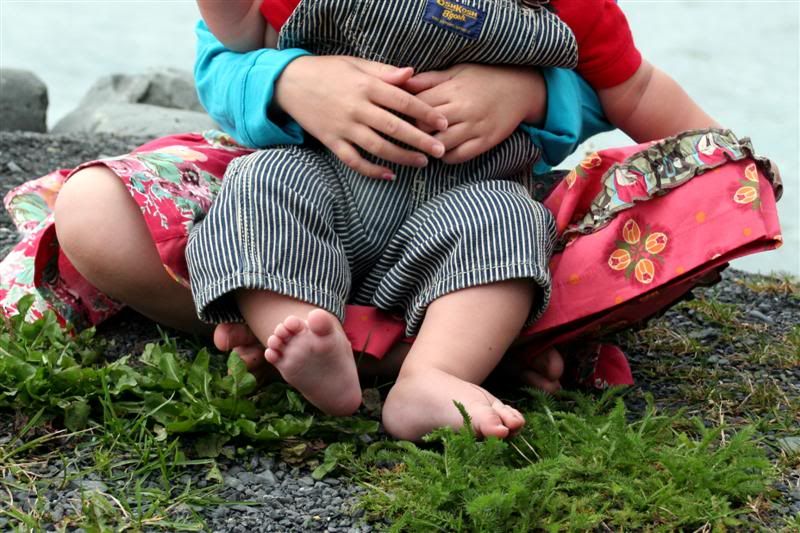 *********************************************

September 2, 2010

For as long as I can remember, I've been an artsy type of girl. Seriously. My mom has drawings I did of Angels at the age of three to prove it. I also took college art classes in high school and loved every minute of it; this creating and making images come to life. Art has always been in my blood, running through my veins, and that can't be ignored. You see, I took a break from painting during my pregnancy and for William's first six months of life. Now, the urge to paint is coming on stronger and stronger, and it's time that I give it the attention it longs for. I'm back and I'm ready to feed my addiction.

Tonight I pulled out my brushes, tubes of buttery oil paints, and a smooth piece of linen canvas, and I sat. I sat and I stared at those tubes of paint for over an hour- analyzing color combinations and skin tones. It was a magical feeling.




Oh, and remember awhile back when I said that I'm working on something fabulous? I actually started working on it two years ago, but something wasn't quite right and I couldn't put my finger on it, so I stopped until I could sort it out. Now- now I'm finally finished with it!

Here it is. My daughter, Krysta Jean, at the age of five: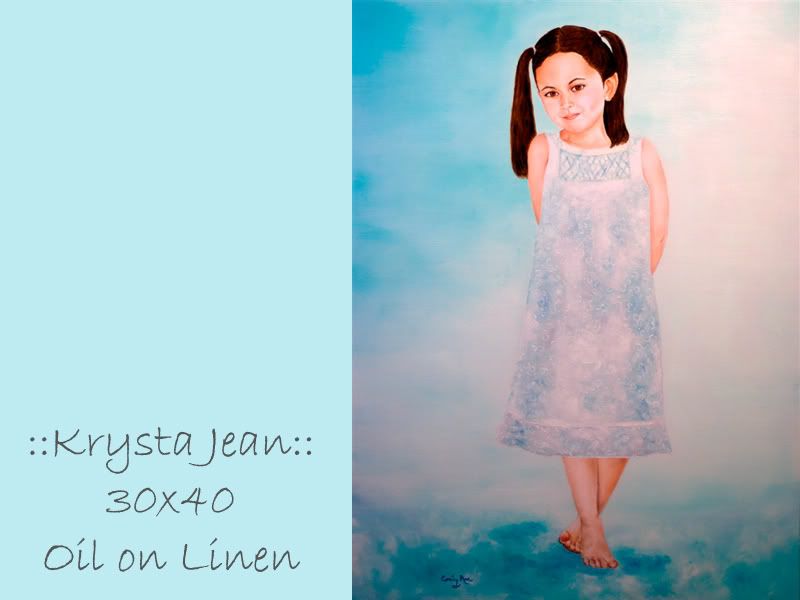 I'm ending today with these photos of a moose. Yes, a real live moose. I saw this bad boy grazing on the side of the road while driving to the post office. It excites me to no end when turning an ordinary event into something amazing, something so wild and untamed. How often can you say, "I saw a moose while driving to the post office"? I mean, really!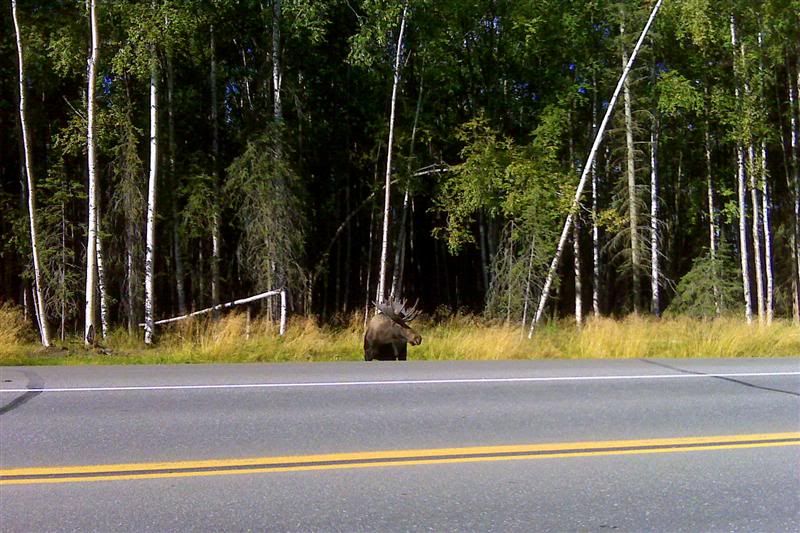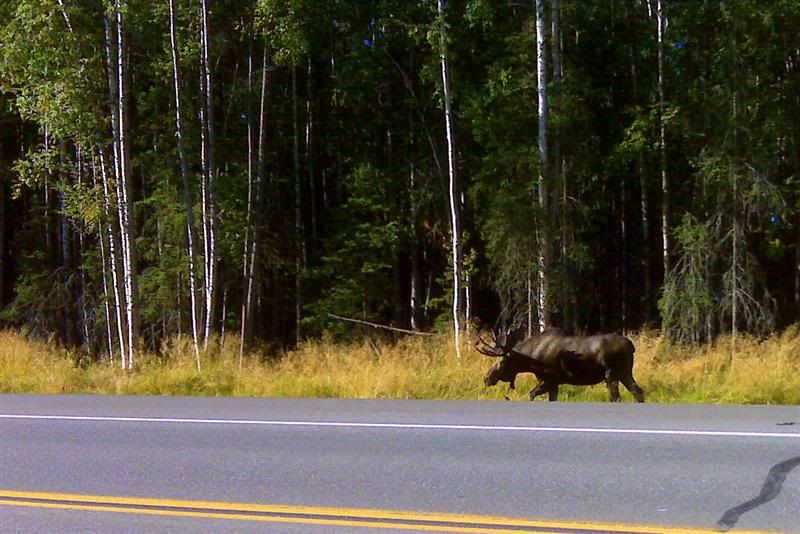 Krysta's cheerleading is going smashingly well. She's rocking out the moves, swaying her hips, and shaking what her mama gave her. We need to work on her smile- one of the many ways that she's like me is, she concentrates very hard. We just need to work on curling up the sides of those rosebud lips.
P.S. Here's a video from this afternoon. As the video plays on, the music becomes a little more clear- you just have to listen through the rain and the background noise.
Drawing an end to summer
What to say about this week? This week has been full of rain, sun, homework, and the waking of alarm clocks.




We officially finished the first full week of school. It was…a success! Krysta woke up to her very own alarm clock, picked out her very own clothes, AND made her very own lunch. Look at my big girl, would you! You see, when I said it's going to be a big year, full of big new things, I meant it. And Krysta is rocking it like a pro.




The sun graced up with her rays- kissing our shoulders and giving us hope to a nice ending to our summer. Heck, after 32 days of straight rain, Mrs. Mother Nature owns me a bucket full of sunshine.

I took advantage of this rare sunshine and laid out a thick quilt on the soft green grass for my babies to play on. As summer-like as it was, there were signs of autumn in the air; the crisp cool breeze, the purple and red leaves from my front yard tree, clothing consisting of rich browns, reds, and oranges, and textured tights tell the story that Fall is on its way.

To everything there is a season, and a time to every purpose under heaven. -Ecclesiastes 3:1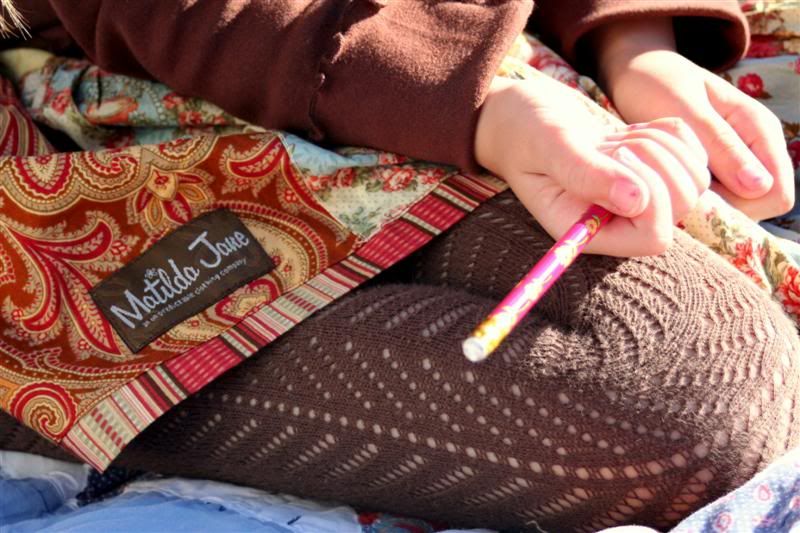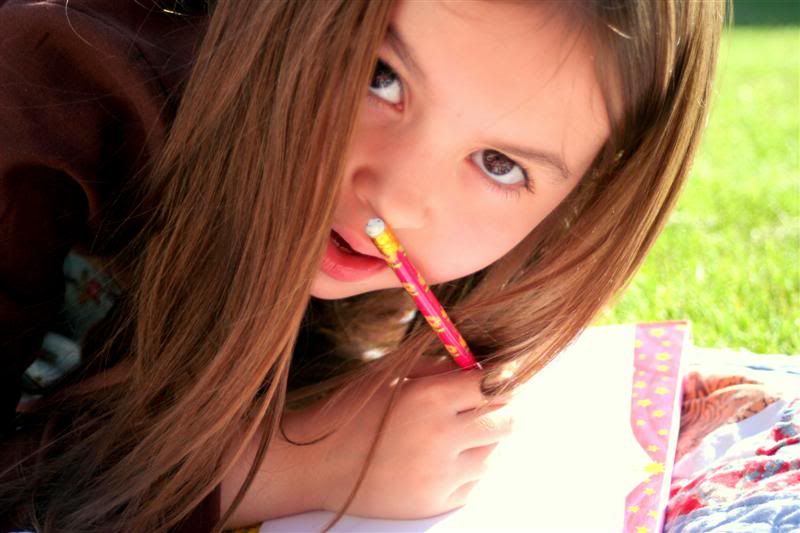 Krysta worked on her homework, William practiced scooting, and we all enjoyed basking in those golden rays. It was a beautiful afternoon.




This week elections were held. We went to vote before dropping Krysta off at school, so she could see how the process works. Why? Because voting is important. Because it's your right. Enough said.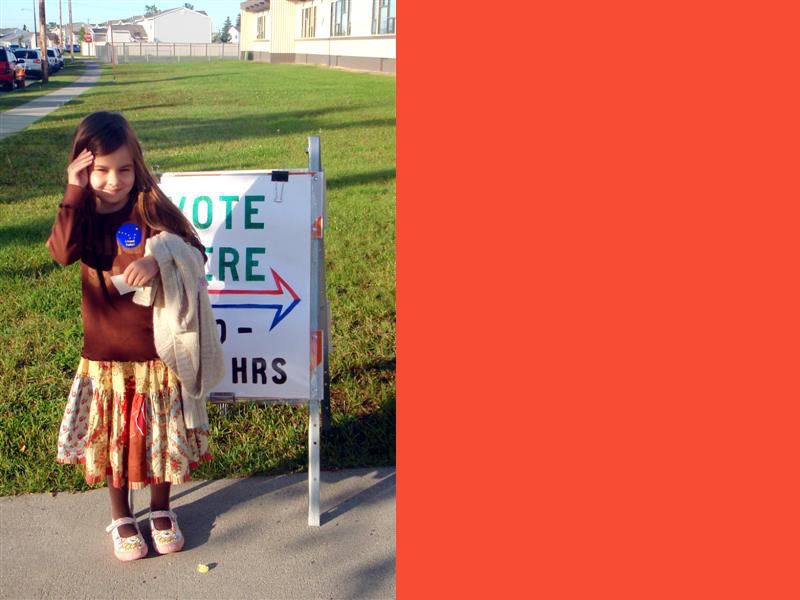 Just as quickly has the sun appeared, so did the rain. Ron organized a hike for his squadron to help raise money for the Christmas party with a cook-out afterward. Did I tell you that Ron is the President of the Booster Club? Anyway, little did we know, the weather would quickly change for the worse.

Dum. Dum-Dum-Dum. MORE RAIN!




We started walking several hundred feet and then turned around. It was cold. It was raining. And we weren't prepared. Already there was water leaking through my socks and shoes, and my toes were already going numb. So, we let everyone else hit the trails while we stayed back to flip the burgers and get the food set up. P.S. Notice the random Fall colors starting to pop through.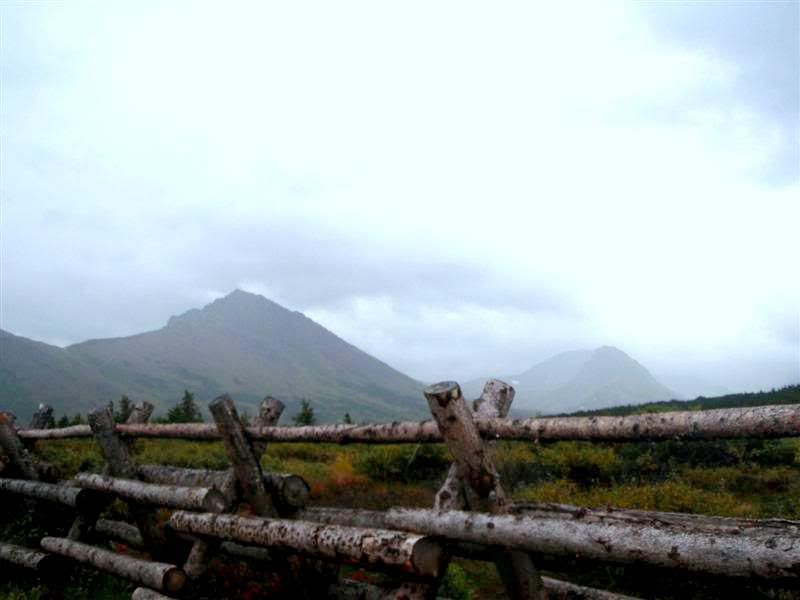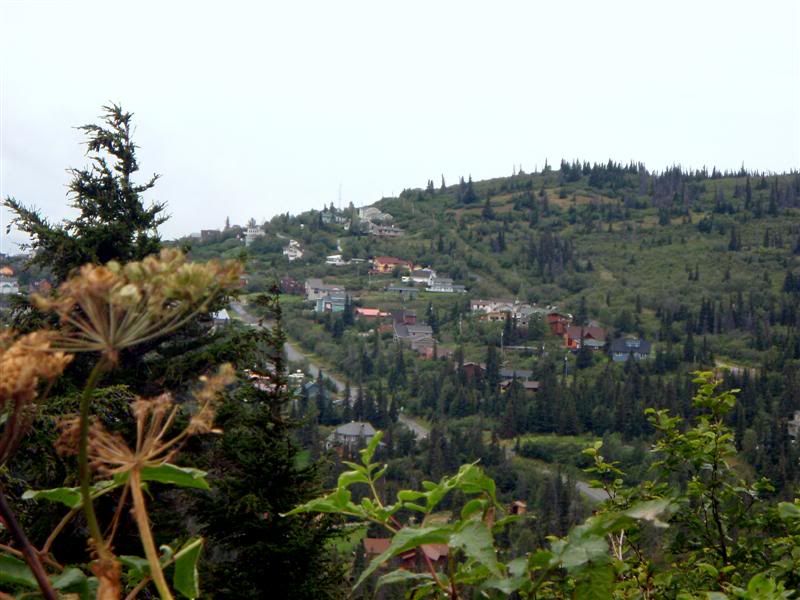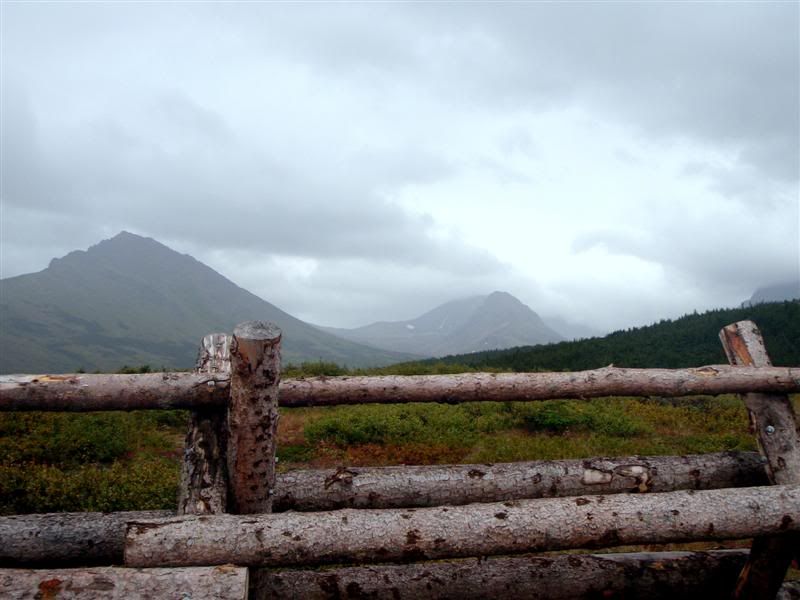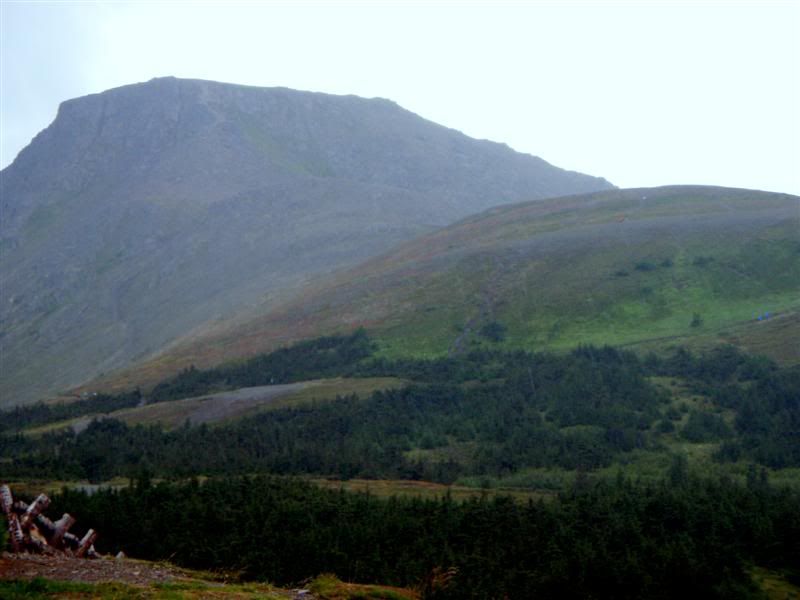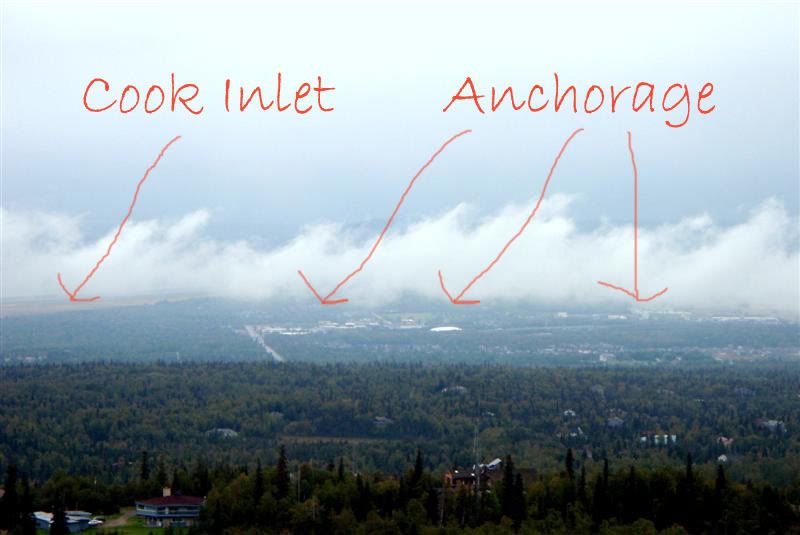 We didn't see the views that we would've liked, or got the exercise I was wanting, but we did get to spend some time together- just us, and that's totally worth all the cold, rainy days in the world.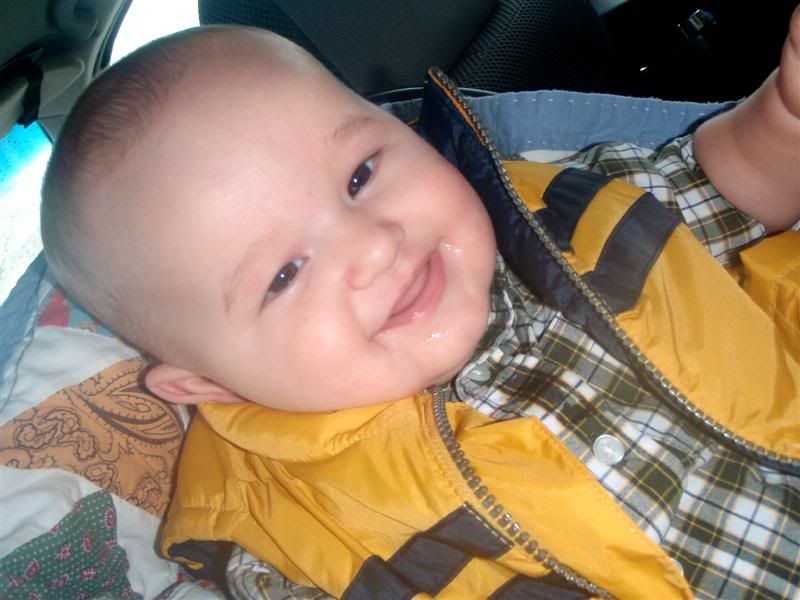 I'm going to end with this photo. It's a view from my bedroom- doesn't the sunset cascading over the mountain tops look gorgeous?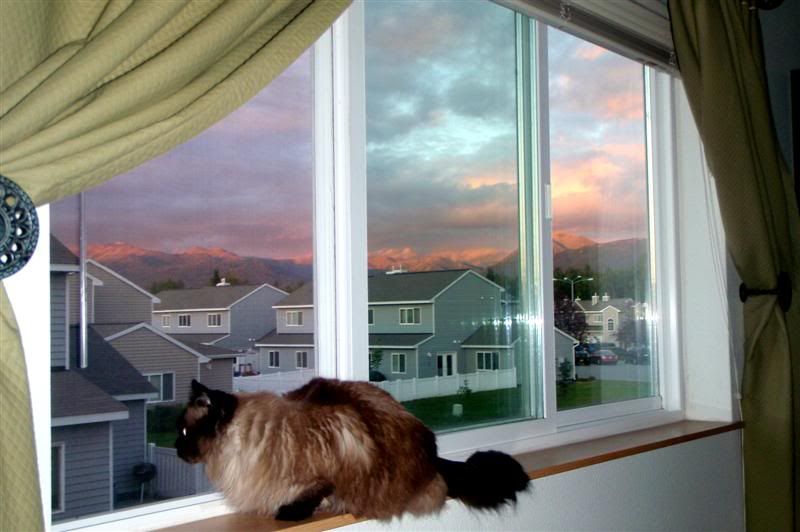 This is a video from a couple of days ago.
It makes me grin from ear to ear- I love my Will-Will's laugh!
this lovely little girl is gio grace, who lost her battle with cancer yesterday afternoon. she was only nine years old.

please keep her family and friends in your thoughts and prayers.

this was posted on her facebook page from her mother … absolutely heartbreaking.

Hi G.
I slept in your bed last night under your princess blanket. I hoped you would visit me in my dreams, but I know you have so much to do, after being limited to your bed for the last 2 months.
Thank you for choosing me as your mother, it was the greatest honor of my life.
I only hope I will always remember the grea…t things you taught me, particularly how to be loving, caring and patient at any moment.
I miss you so much, but look forward to being reunited with you some day.
You are the greatest gift of my life - but then, how many times have I told you that?
I love you my soul.
I can't even imagine losing my babies at such a young age. I have the biggest lump in my throat from reading this. Absolutely heartbreaking. My prayers go out to Grace's family.
Road Trip
At 5am we packed up the car and kids and headed to Seward, Alaska. It was our last summer hoorah before the snow hits and school starts.

The weatherman said, "sunny skies!" Hallelujah, sunny skies! It has been raining for the past month, so this trip couldn't be more perfectly timed!

…Uff-da, the weatherman let me down. It rained. and rained. and rained. Seriously dude, throw me a bone here…or an umbrella! A little bit (okay, a lot) of rain wasn't going to slow us down- we kept on trucking it out there because that's how we roll.

It was well worth it, even if it was raining. The views and scenery were spectacular- from the ocean, to the marsh and rivers, to the snow-capped mountains, to the lush foliage. The smell, oh the smell, there's nothing like it- it was like fresh morning dew and honeysuckle. Delish. I'm harvesting these images in my memory bank and carrying with them until I'm gray-haired.

Here's our drive from my point-of-view, from Anchorage to Seward, Alaska. You see what I saw through these pictures; bugs on the windshield and all.
I loved this weekend…
I loved this weekend because…
Ron cooked eggels for everyone first thing in the morning, along with the perfect cup of freshly brewed coffee- Boca Style. Eggels is what we, in the Roe Household, call an egg on a bagel.
Nom Nom Nom.
I loved this weekend because…
laundry was officially on hold until Monday.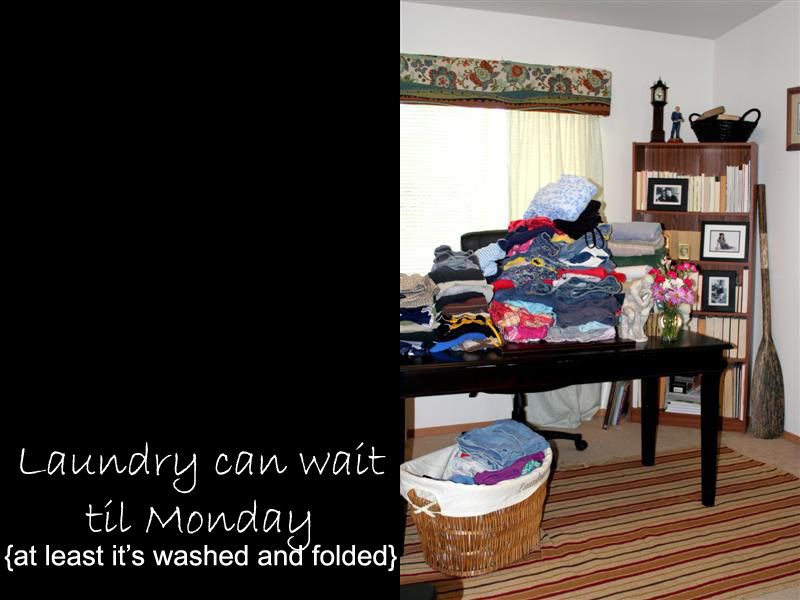 I loved this weekend because…
we went on a family walk- enjoyed each others company, enjoyed the scenery, enjoyed the first signs of Fall.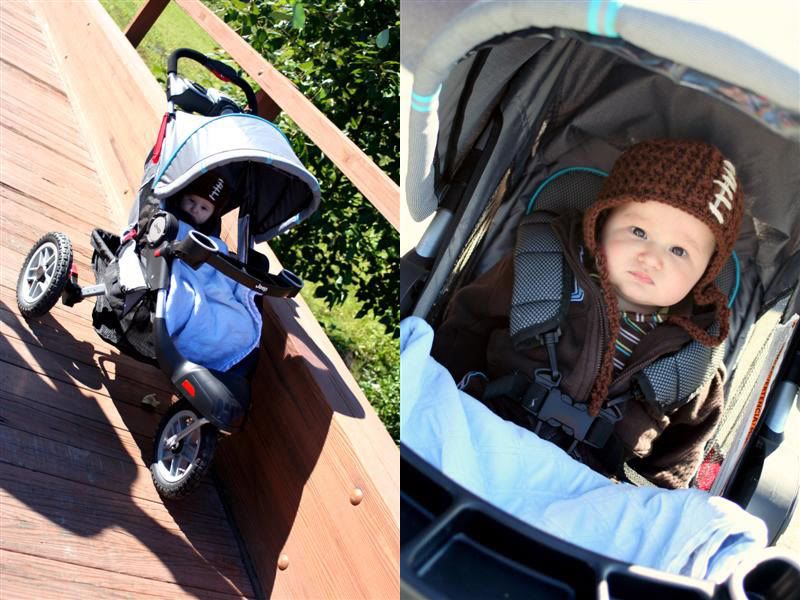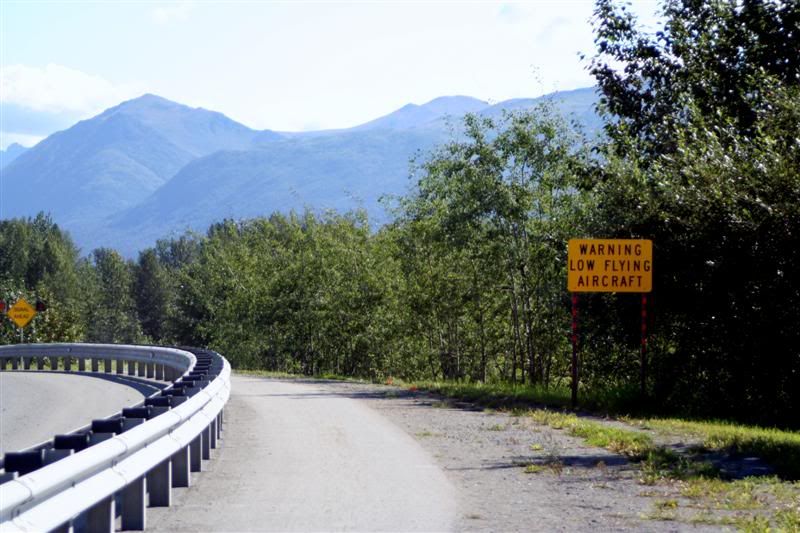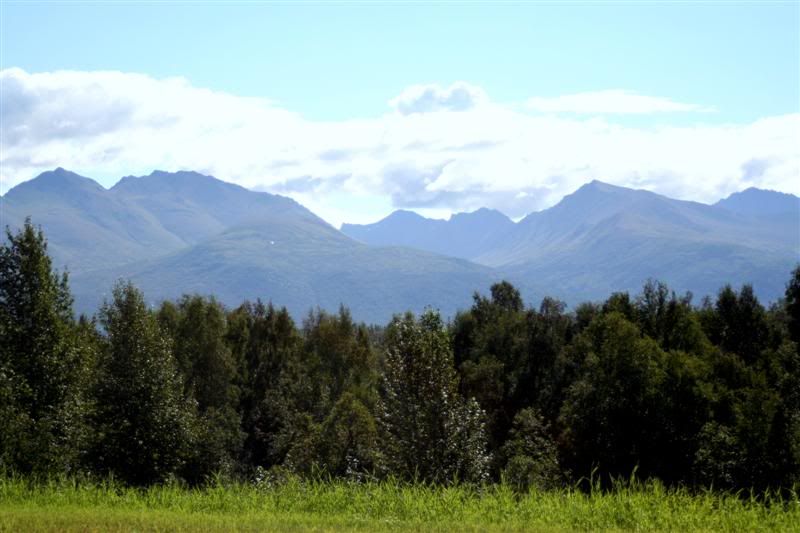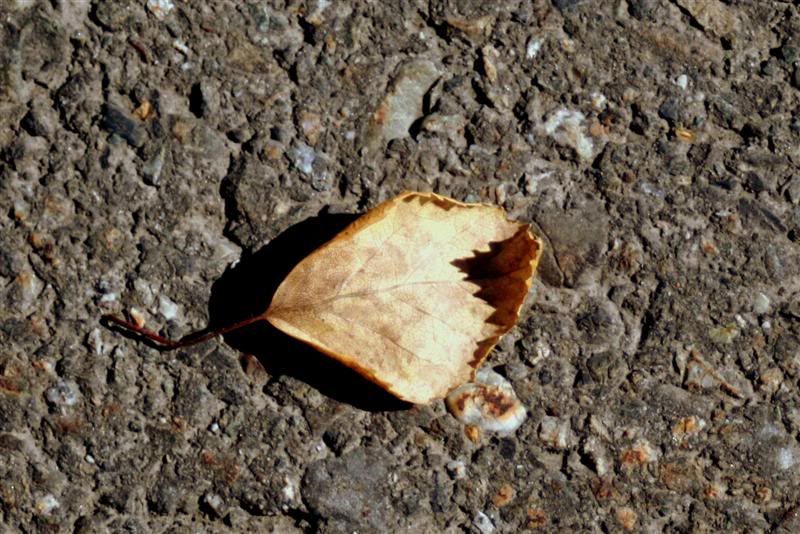 I loved this weekend because…
I got to see my babe decked out in red, white, and blue, cheerleading at the Elmendorf AFB football game.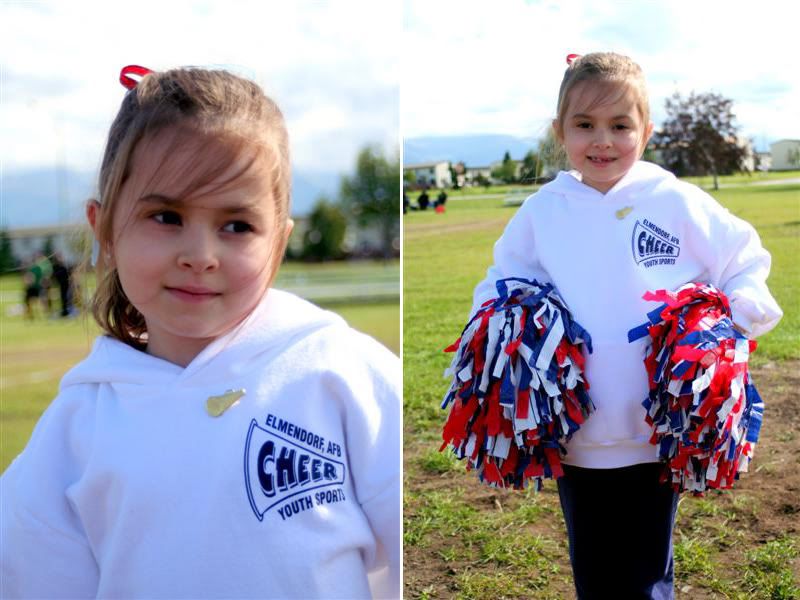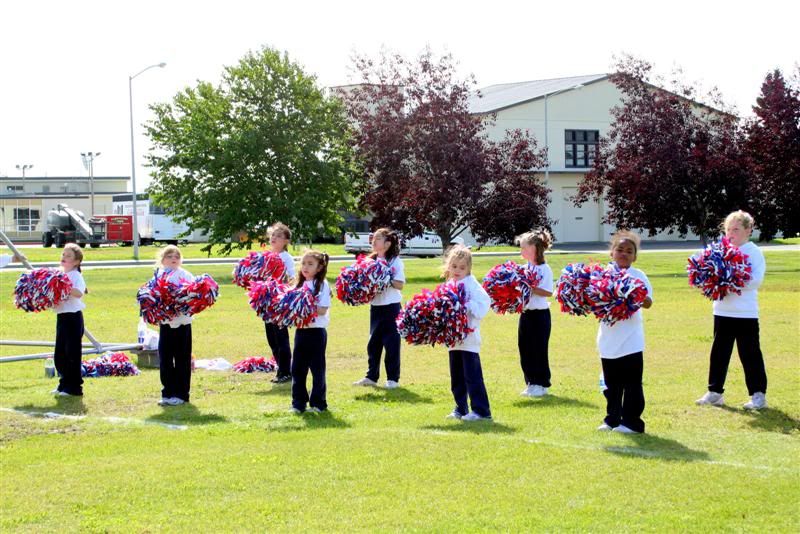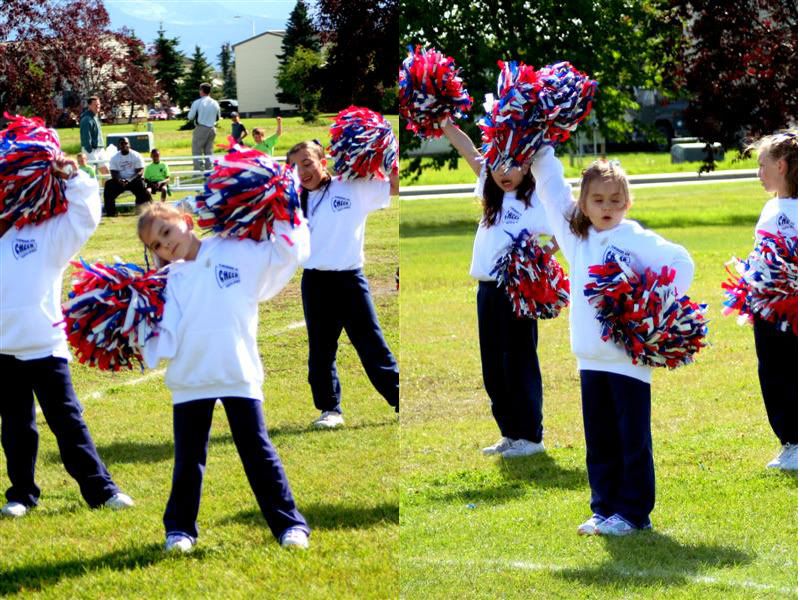 I loved this weekend because…
we did silly things, like make silly feathered hats and build silly looking forts completed with a portable DVD player, because watching movies in a tent is mucho fun.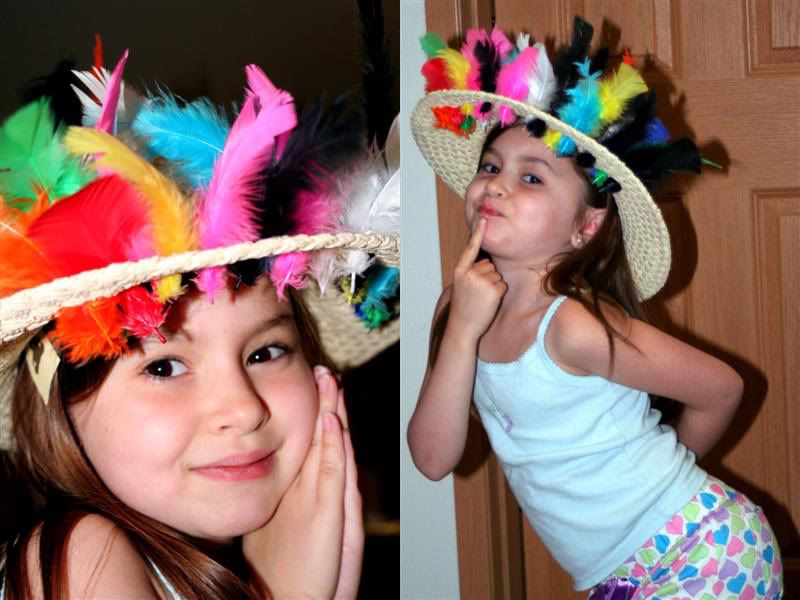 I loved this weekend because…
it finally stopped raining (after 32 days) and the sky opened up to the perfect shade of blue. Doesn't it look divine?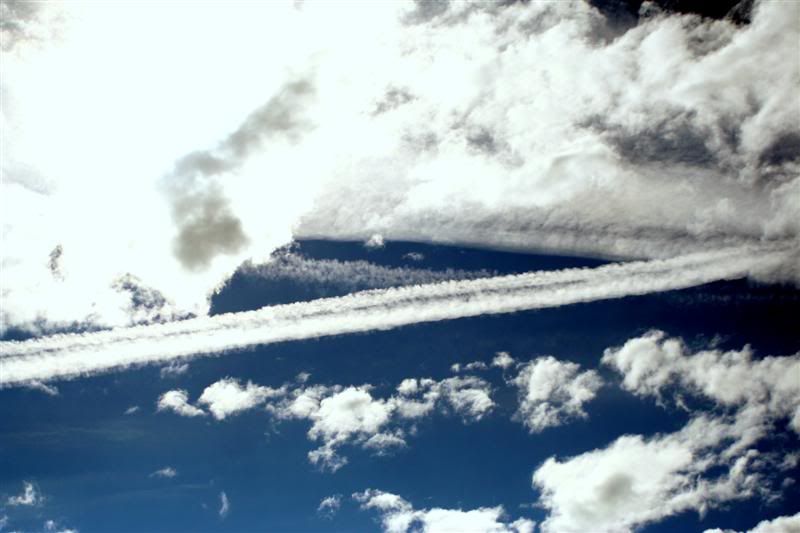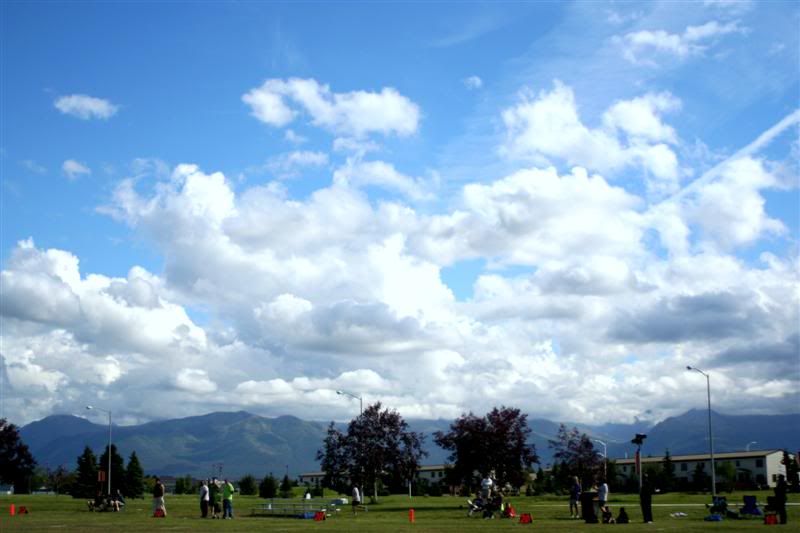 I loved this weekend because…
it was so warm, that we got to add a little water. If you remember previous posts, we love us some water!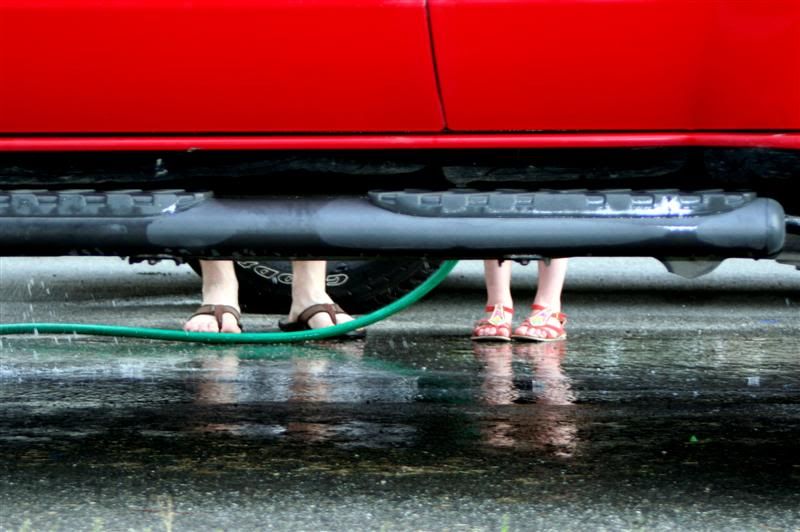 I loved this weekend because…
we went barefoot and squished our toes between the soft blades of green grass.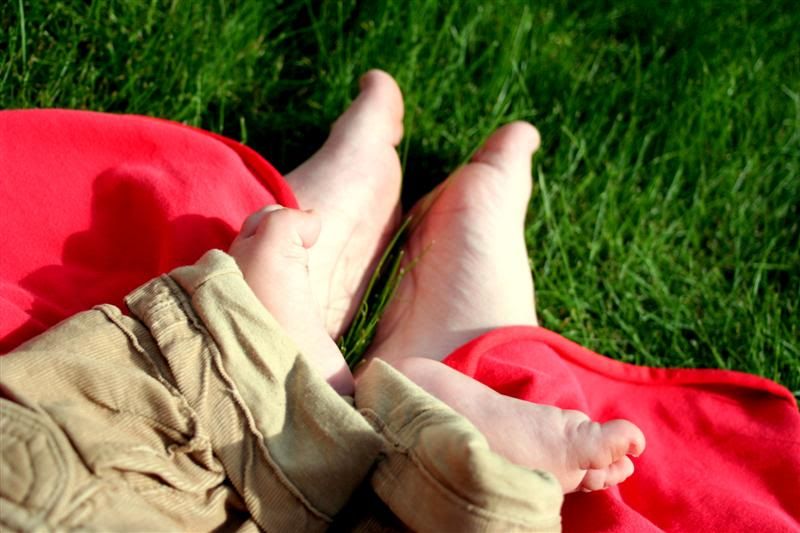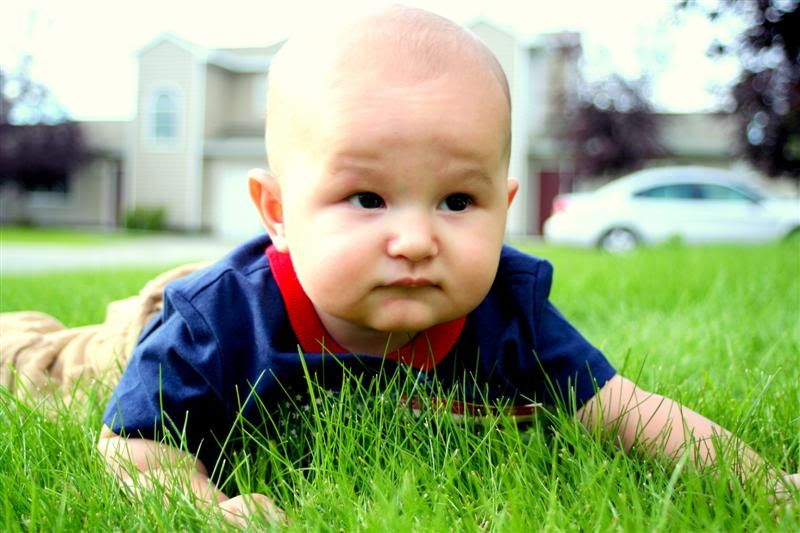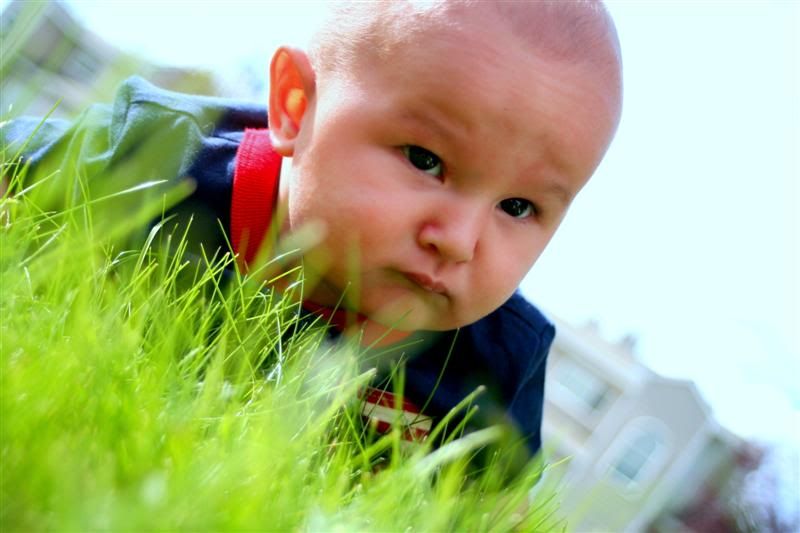 I hope ya'll enjoyed your weekend as much as we have! Ours was simply gorgeous.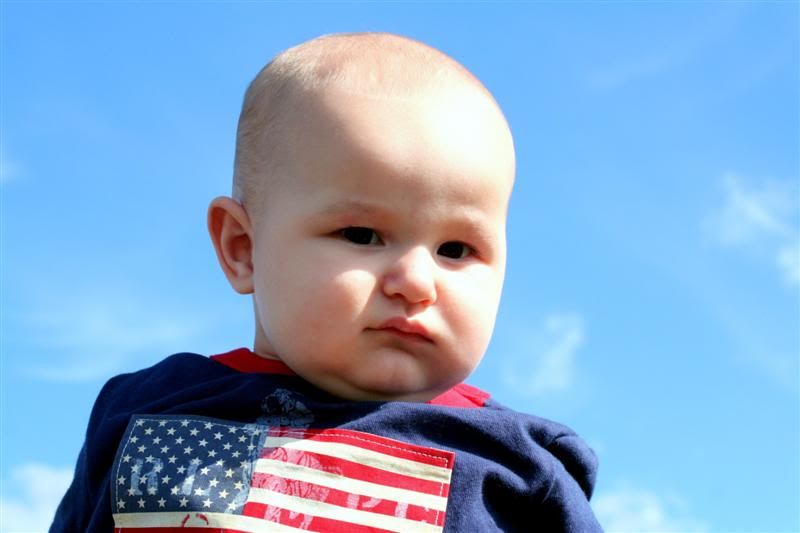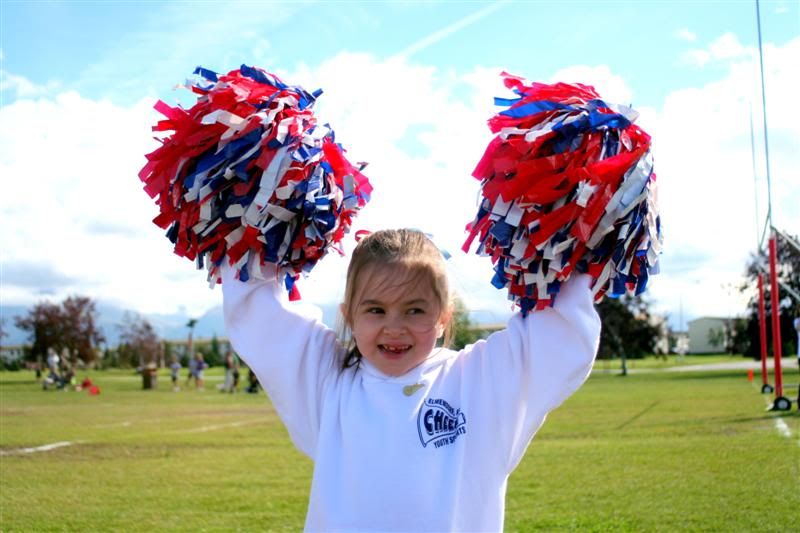 A New Year
Yesterday, my babe started second grade. *tear*
It seriously felt like she was just starting kindergarten, and now- NOW she's a BIG kid, about to learn BIG new things.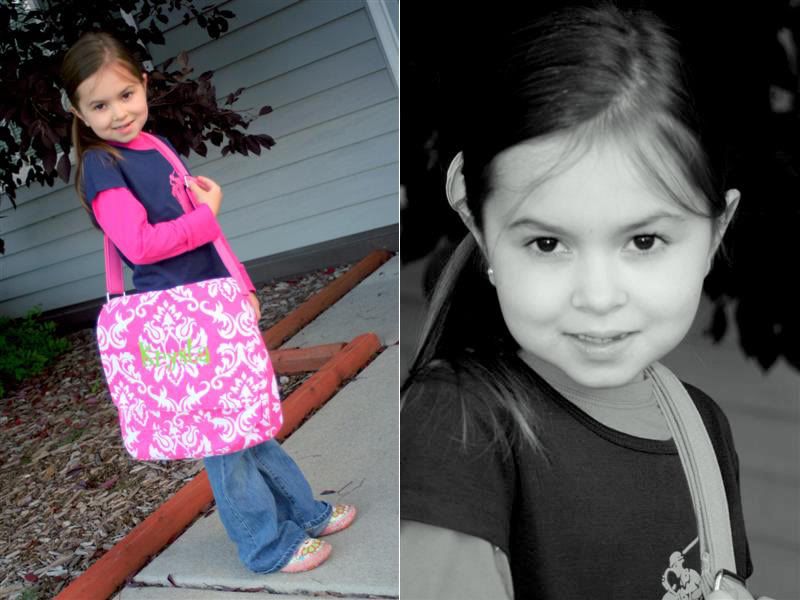 On a sidenote: We LOVE Krysta's new backpack- it's perfect! In fact, we like it better than L.L. Bean's backpacks! Excellent quality, unique, AND she monogrammed Krysta's name of the front for free! We ordered from a seller on Etsy called, Stitches-N-Smiles. Get yours today.
Of course I did the typical, Mama takes 100 First Day of School photos of Krysta with her new backpack, standing in the school line, in her new classroom- you name it, I snapped it!
Eh, so there were a lot of duds. William has this new back-hand smack that he likes to demonstrate on us.
I hear a fant, "POW!"
Then I get, "MOOOM, William is hitting me!"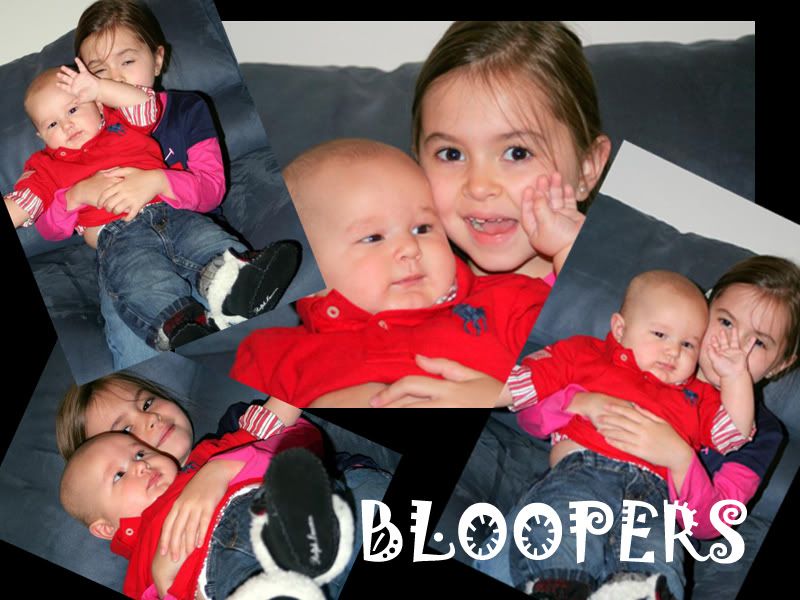 One descent photo is good enough, right?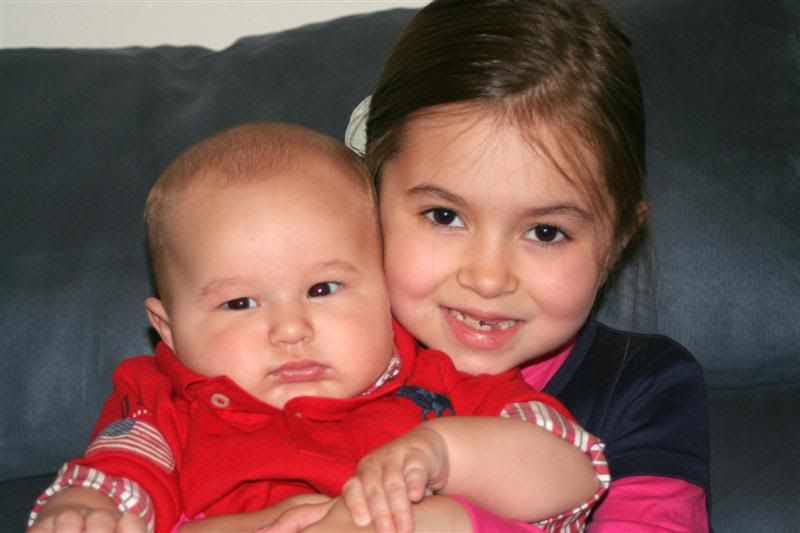 My girl was nervous for the first day of school. Oh man- was. she. nervous! I kept saying, "Are you excited? Are you excited? You're going to have so much fun! Second grade is awesome!" And she would quietly reply, "No, I'm just nervous. SO SO nervous. What if I make mistakes?"
My dear Krysta, you WILL make mistakes, but you WILL learn from them and you WILL grow from them and it WILL be okay.
Oh my heart. I wish I could hold her hand every moment of everyday, to be beside her when things get tough, to walk her through her trials and tribulations. I pray that I've given her enough wisdom throughout her short seven years of life to make smart choices and healthy decisions that will lead her to be the best second grader ever!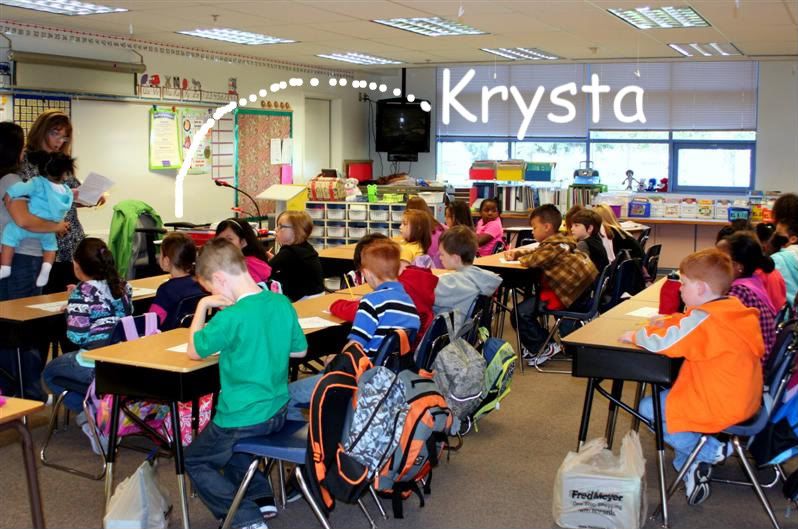 And I'm in love with this chillaxed photo of my Will-Will. He's like, Wuzz Up, Mama!
Gah, I love my little dude.
and I love my little dudes baby feet. Scars and all.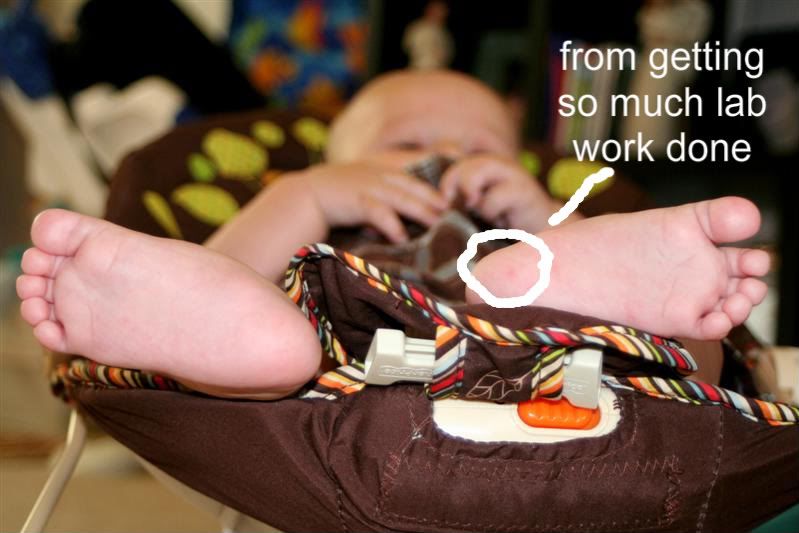 My babes are growing quickly, and Father-Time is showing no mercy. Cherish your days with your little ones. She may be learning to sit up on a Beaufort waterfront dock today, but before you know it she'll be starting second grade!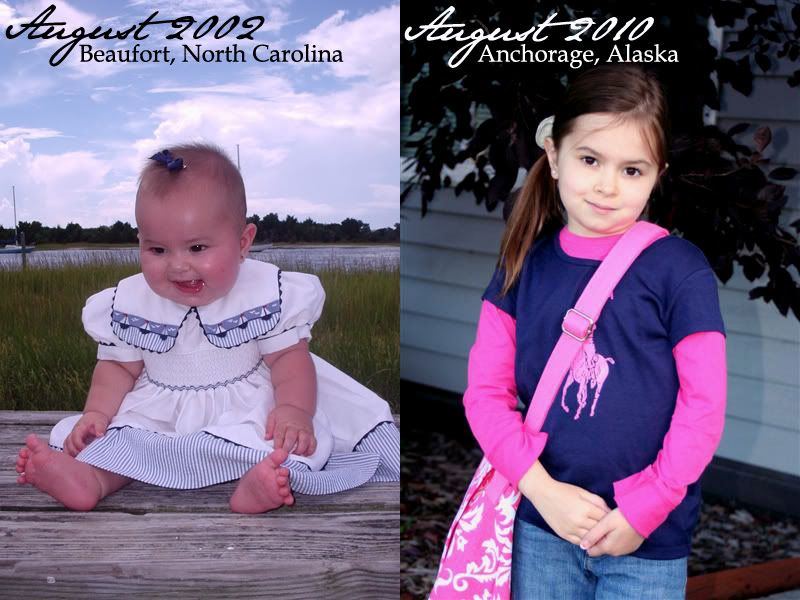 Hospital Ups and Downs
Look at my growing boy! William is a whopping 19 pounds, 11ounces. I'm constantly amazed at how quickly my little dude is progressing.
This was a A+ doctor's visit. No blood work. No labs. No bad news.
William's test results came back- he's negative for Cystic Fibrosis. Awesome!
We're going to run more tests at his six month mark to see if everything is looking better. I'm confident that they will be.
William wasn't so sure about this doctor's room. The room was painted in head-to-toe with monkeys. Monkeys brushing their teeth, monkey's eating bananas, monkey's exercising, and monkey's catching some Z's. Obviously there were a lot of monkeys.
He looked at those painted monkeys like a deer in headlights- in awe- in amazement, and he squeezed the bejesus out of Sophie like there was no tomorrow.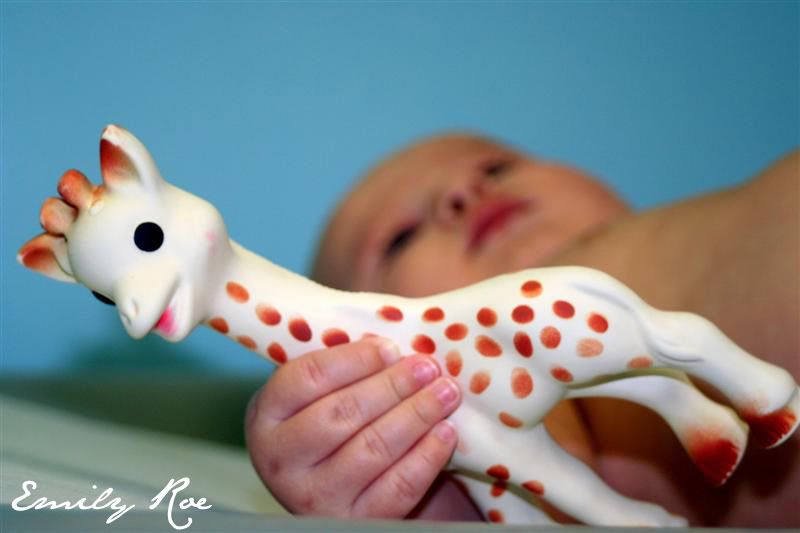 Until we retest, we're embracing everyday life and enjoying wrapping our arms around our very own little monkey.
And always remember kids, "Don't Monkey Around with Your Health!"
After Will's appointment, Krysta and I stopped to take a few photos of her by the fountain in from of the hospital. We were quickly chased off by the hospital security guard. Apparently, someone complained that I was taking pictures and they didn't like it! Um yeah.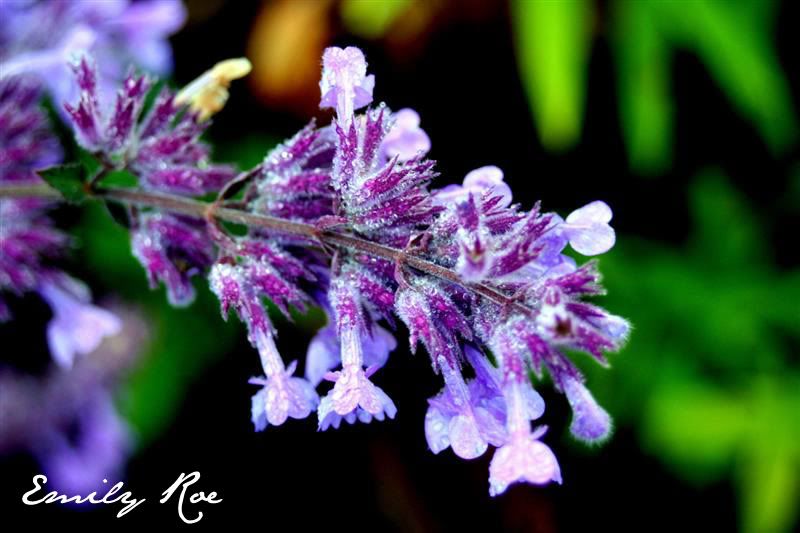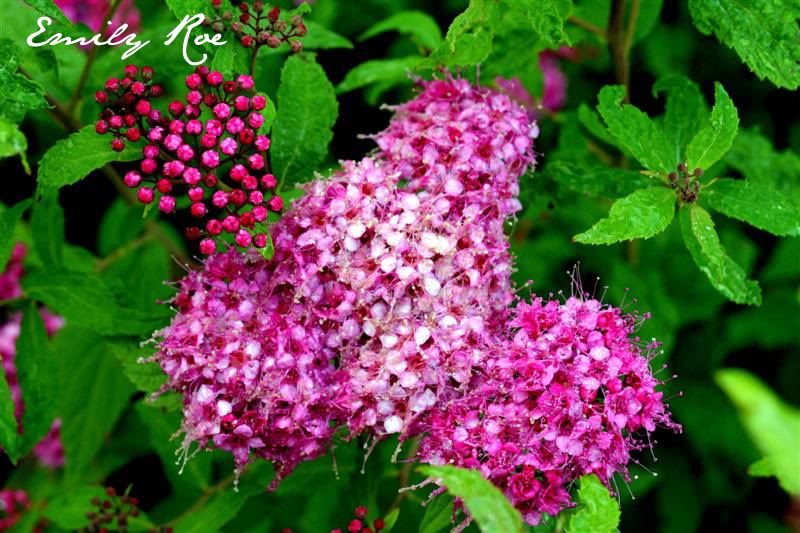 Anyhoo!
On to exiting news…
Krysta met her 2nd Grade teacher last night! We're quickly approaching another year of math, spelling, and reading. Another year of school projects, school holidays, and school concerts. Another year of good times, laughter, and friends.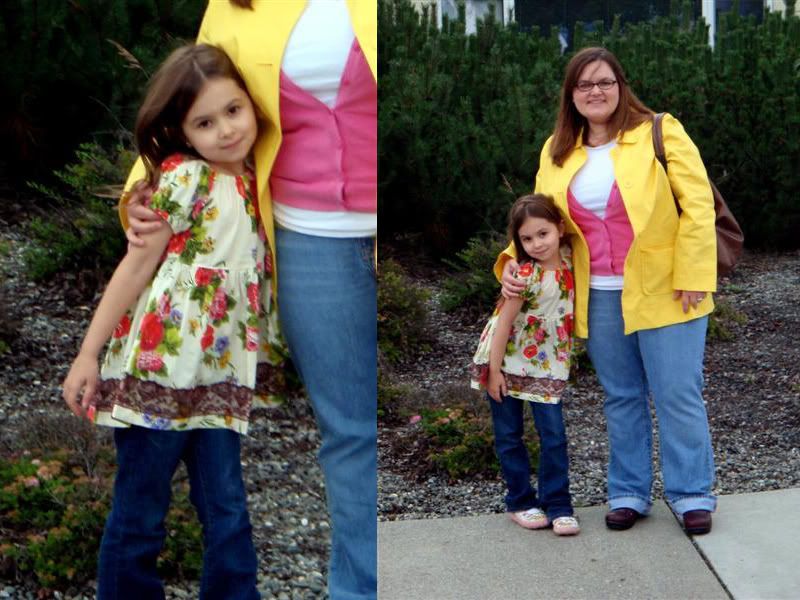 Here's to another school year, to new experiences, and to new childhood memories.
A new memory
It was a weekend of a new adventure. A new challenge. A new memory. Krysta started cheerleading and let's just say she loved it! She's encouraged to hop and bop and yell till her heart's content; what more could a seven year old girl want.
Saturday was the Opening Ceremony on Elmendorf AFB, and with only having an hour to learn the "Opening Ceremony Cheer," Krysta was nervous, and I was nervous for her.
As the teams were introduced, they marched in a single file onto the field as "The Hey Song" played in the background. It was the perfect combination to get anyone's adrenaline pumping, hips swaying, and toes tapping to the beat.
After the introductions, it was time for the girls to do their thing. They skipped to the middle of the field, got into position, and shook what their mama's gave 'em. Krysta rocked it! She was full of confidence and waved her pom-poms like there was no tomorrow.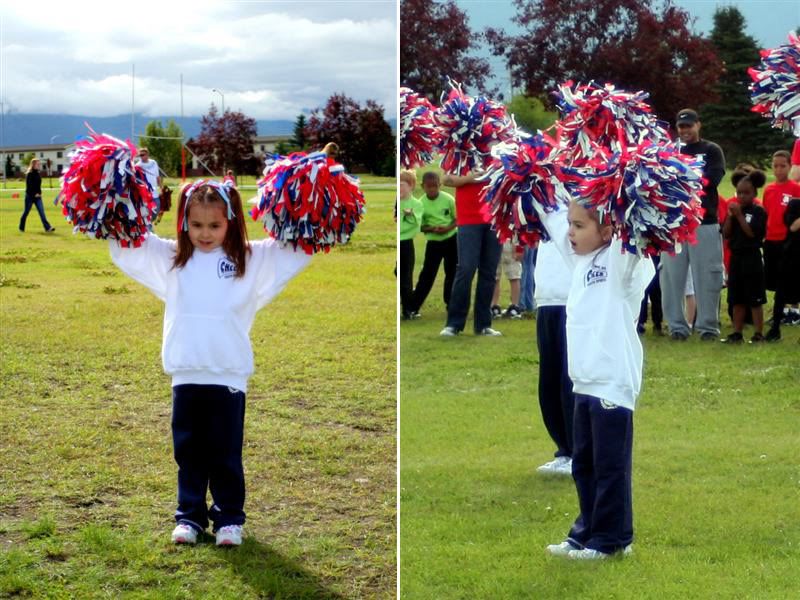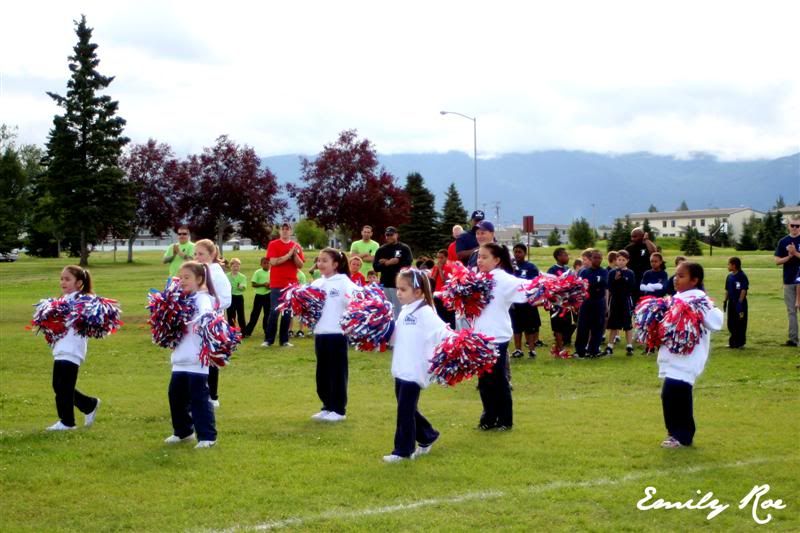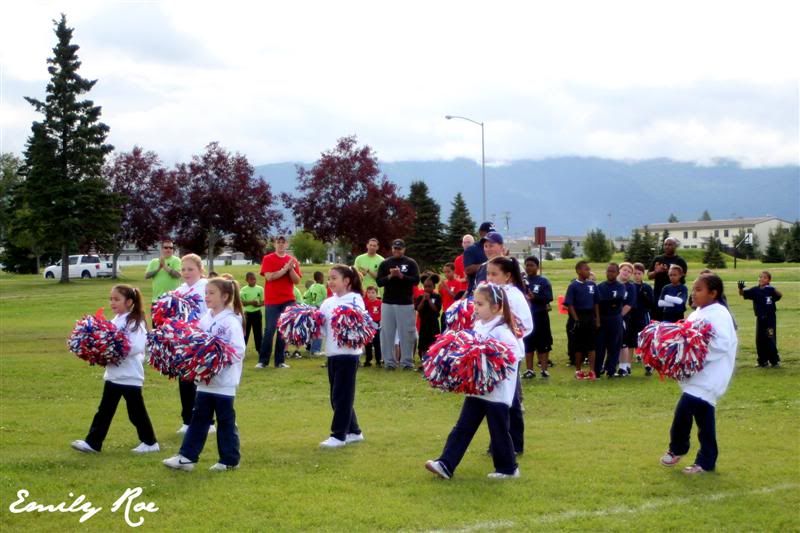 When it was time for her to chant her name, she walked up and said, "My name is KRYSTAAAAA!!!" and did a little jump. It was one of the cutest darn things you'll ever see.
That evening, we returned for the first game of the season. It was cold, and rainy, and the colors of autumn were starting to appear. Everyone held an umbrella and was bundled in either a hoodie or a snuggie…except us. We thought, "It's the first game, let's look nice!" Big mistake. BIG! We quickly learned that the game continues on even in the rain, and even for a seven year old. Next time we'll be prepared and dress for the weather. Maybe we could even sport a snuggie!
As Ron, Will, and I fought the cold and rain, Krysta was bouncing around on the sidelines having a blast! She did some chants, shook her pom-poms, and dropped her hips to the ground. "D. O. W. N, that's the way we get DOWN" is still stuck in my head.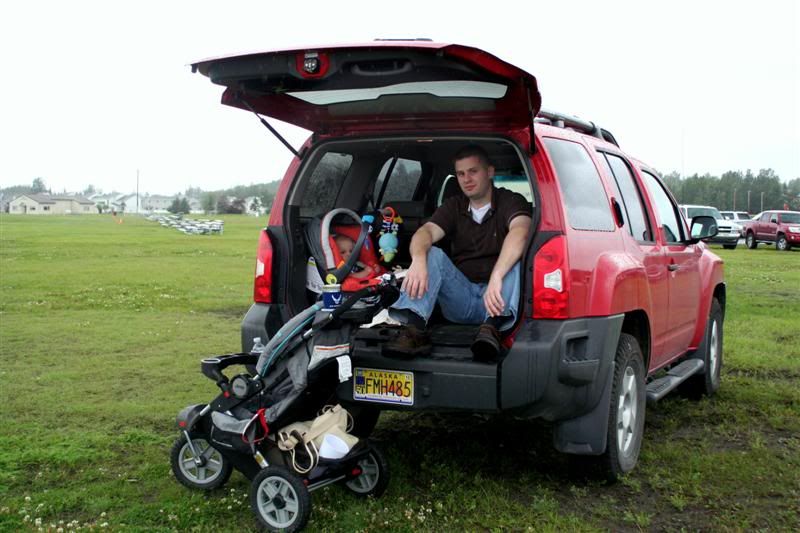 Oh, and the half-time show- Lord help me, IT WAS PRECIOUS! The girls danced to one of the songs on Disney's Phineas and Ferb, Gitchi Gitchi Goo.
Despite the cold and rain, it was 100% rewarding to watch my little pop-tart bop around the football field with flying pig-tails.